In Second Life
This is how I see my relationship with second life and my avatar, Alexsandra Hyun.
(click to enlarge the images)
Alex was alone on the campus. She build a box, wandered around, and tried on some new outfits…
And then a friend came by for a chat…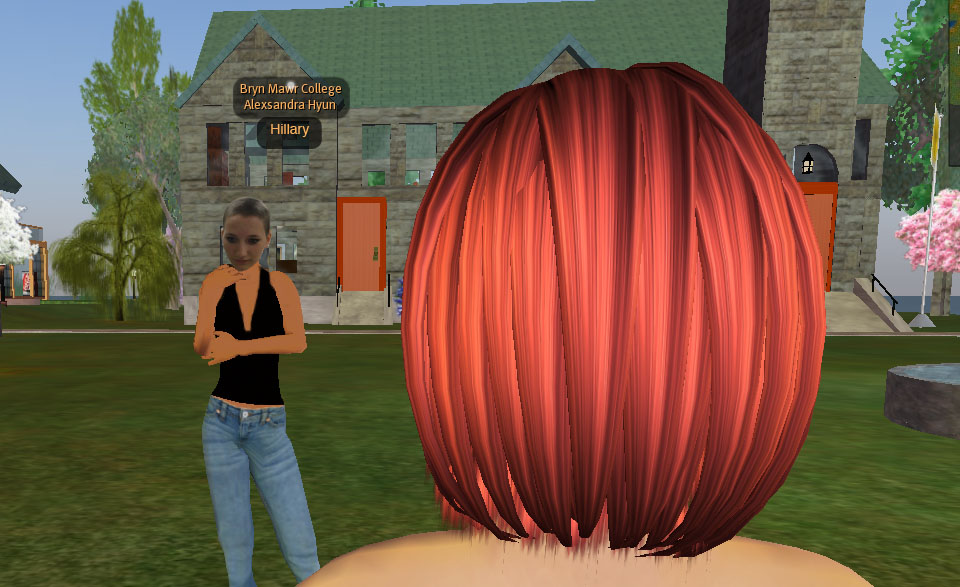 It was Melanie
Does our experience and relationship with our and other people's avatars have to be one way or another, or can it be a combination?